Who We Are
Nordholm is a small company that does big things. Known throughout the industry as a firm that gets the job done, we've been in business since 1976. We've successfully completed projects throughout the United States, as well as worldwide. We bring in projects on time and on-budget, while always keeping safety at the forefront.
We take on projects with an eye toward an equal partnership with our clients and the companies who work with us. Nordholm stays ahead of the competition through teamwork, innovation and the latest tools and technology. We are innovators who employ cutting-edge technology and design by manufacturing many of our own systems.
We formulate simplified yet innovative solutions to complex and challenging issues. We're not satisfied with keeping up – we enjoy leading the way. To thrive in such a competitive environment, we work from a core set of values, with integrity and safety first. We deliver on promises, conduct ourselves responsibly, meet or exceed obligations, treat clients as partners. Helping our clients succeed is our goal.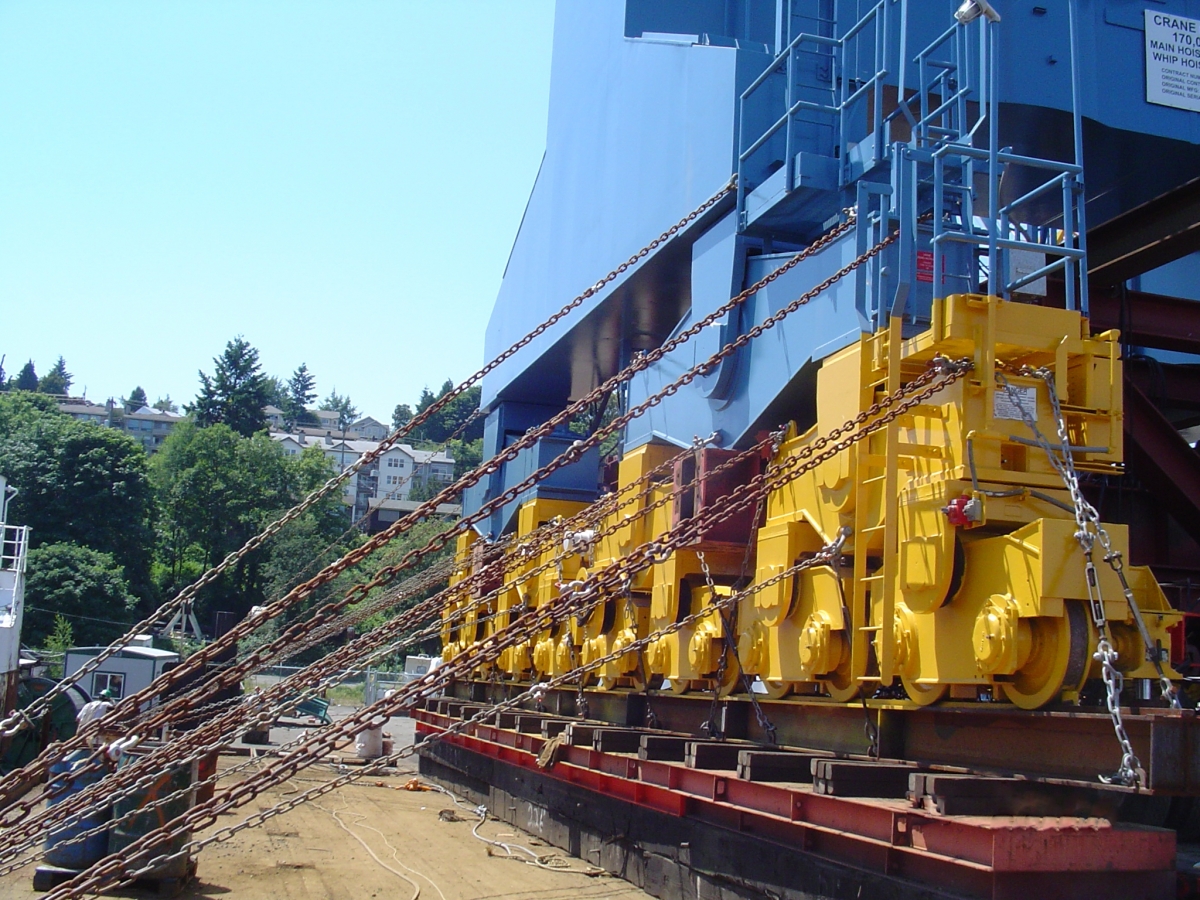 <
What We Do
Nordholm's client list includes companies across the US and around the world. Each new project presents its own set of challenges. We tailor operations to each specific project to meet the most complex of challenges. We make our clients look good by completing projects on time and on-budget. We excel in finding the right solution the first time, every time.
Our jobs range from lifts that include cross-ocean moves, commissioning of new plants, executing safe and expedient decommissions for old plants. We've moved and launched deep-water tugboats and nuclear submarines plus Washington State ferries, gigantic fish weirs, and complete bridge structures such as the Willis Avenue Bridge in New York City.
With facilities on both US coasts, we can tackle projects in any location in a timely fashion. We operate specialized equipment and we design/build custom equipment at our fabrication facility. Our expertise runs the gamut from lifting and skidding to unique jacking techniques, enabling us to maneuver tremendous loads with pin-point precision.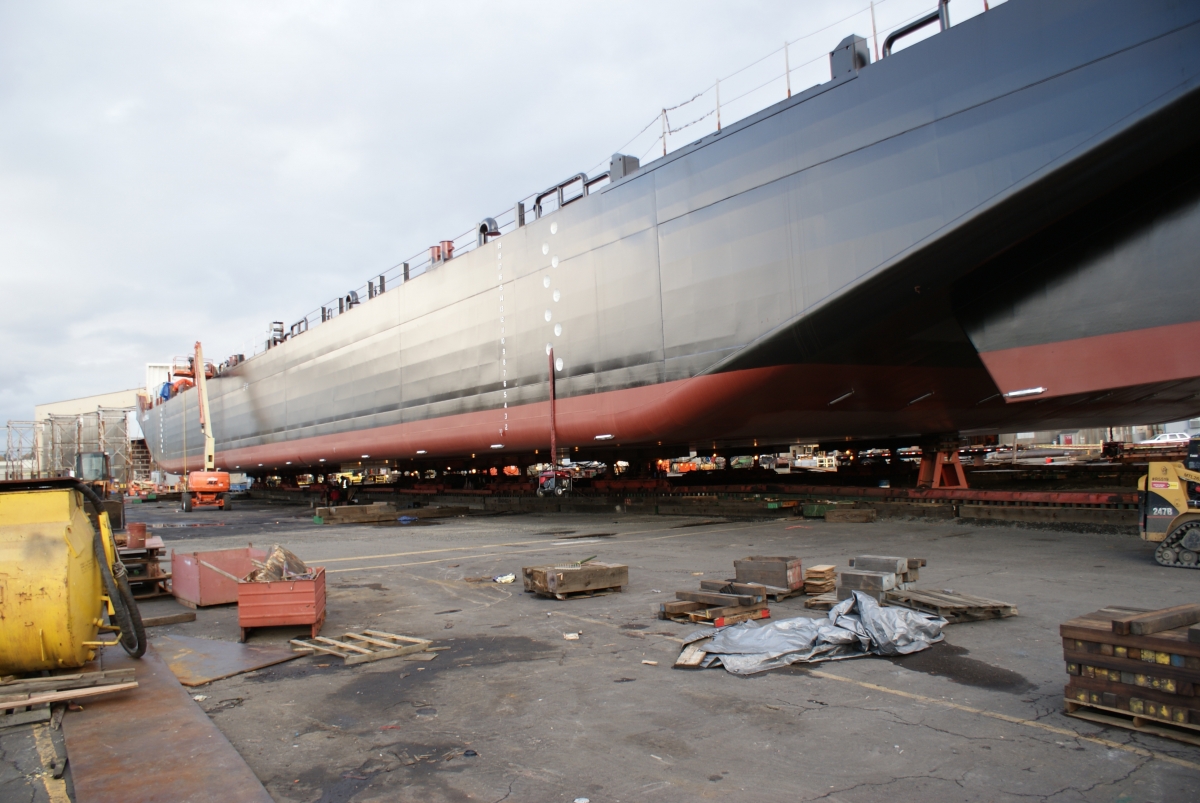 Why Choose Nordholm Companies?
Our People
It takes skilled employees to operate the specialized equipment of our field and succeed in a highly competitive environment. Nordholm is comprised of a dedicated workforce from the top down. Our founder, Gregory E. Nordholm, earned his degree in Naval Architecture and Marine Engineering from the University of Michigan.
One team operating under a standardized set of practices means a safer, more efficient move. We believe that investing in people today pays off tomorrow with satisfied clients, repeat business and a great reputation for getting the job done safely, swiftly and competently. When a client hires Nordholm, overall costs can be reduced because we provide the right people and the right equipment.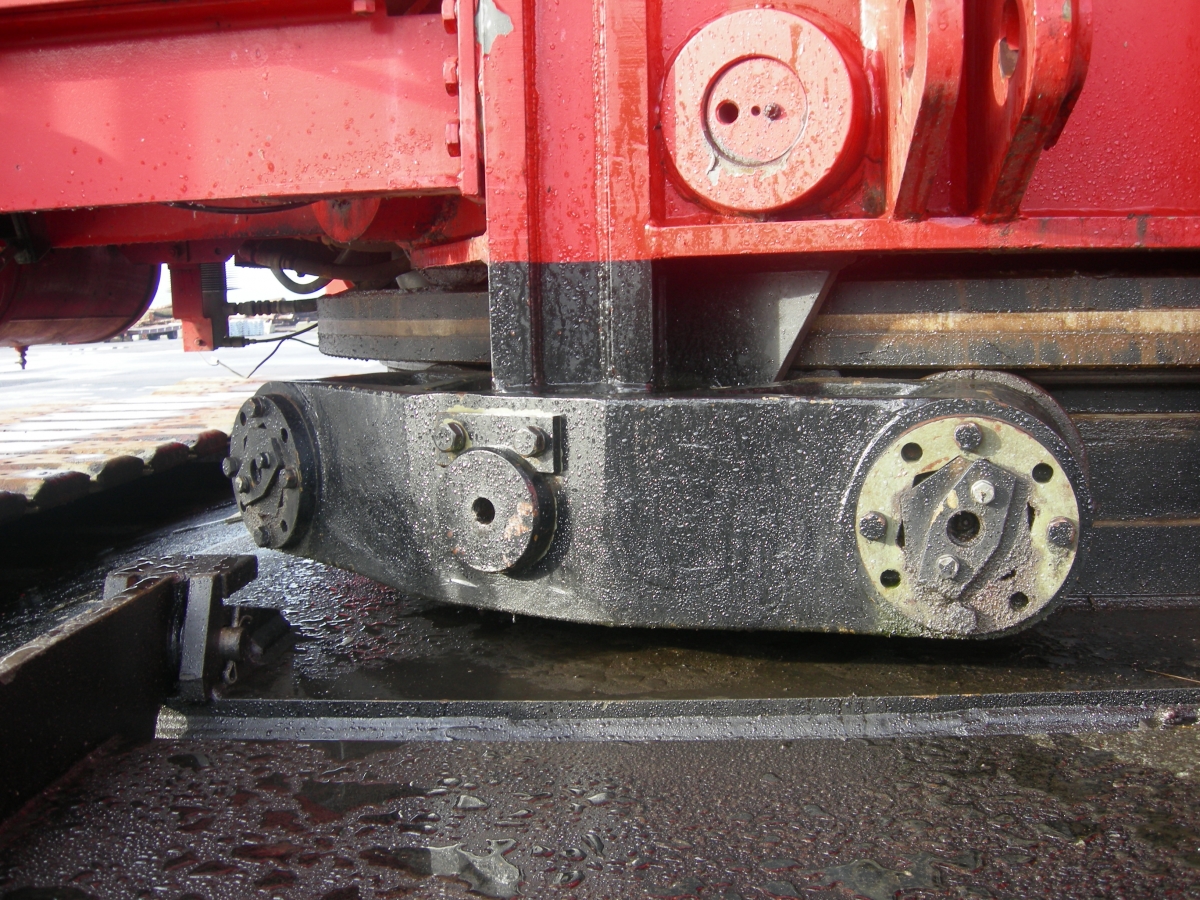 Our Equipment
Investing in technology keeps us at the forefront of our field. At our main facility in Everett, WA, we have a fully staffed, full-service machine shop and large fabrication shop. Separate buildings house dolly fabrication and repair, hose construction and a paint shop to ensure our equipment always looks its best. We design solutions and equipment to meet your project needs.
Our on-site equipment includes bridge cranes, mobile telescoping cranes, a large variety of forklift and rolling equipment, plus an impressive roster of welding and plasma cutting equipment. Our solutions are created by a team of certified engineers and dedicated craftsmen who collaborate to design, fabricate and evaluate the equipment needed for a project, whether in the shop or in the field.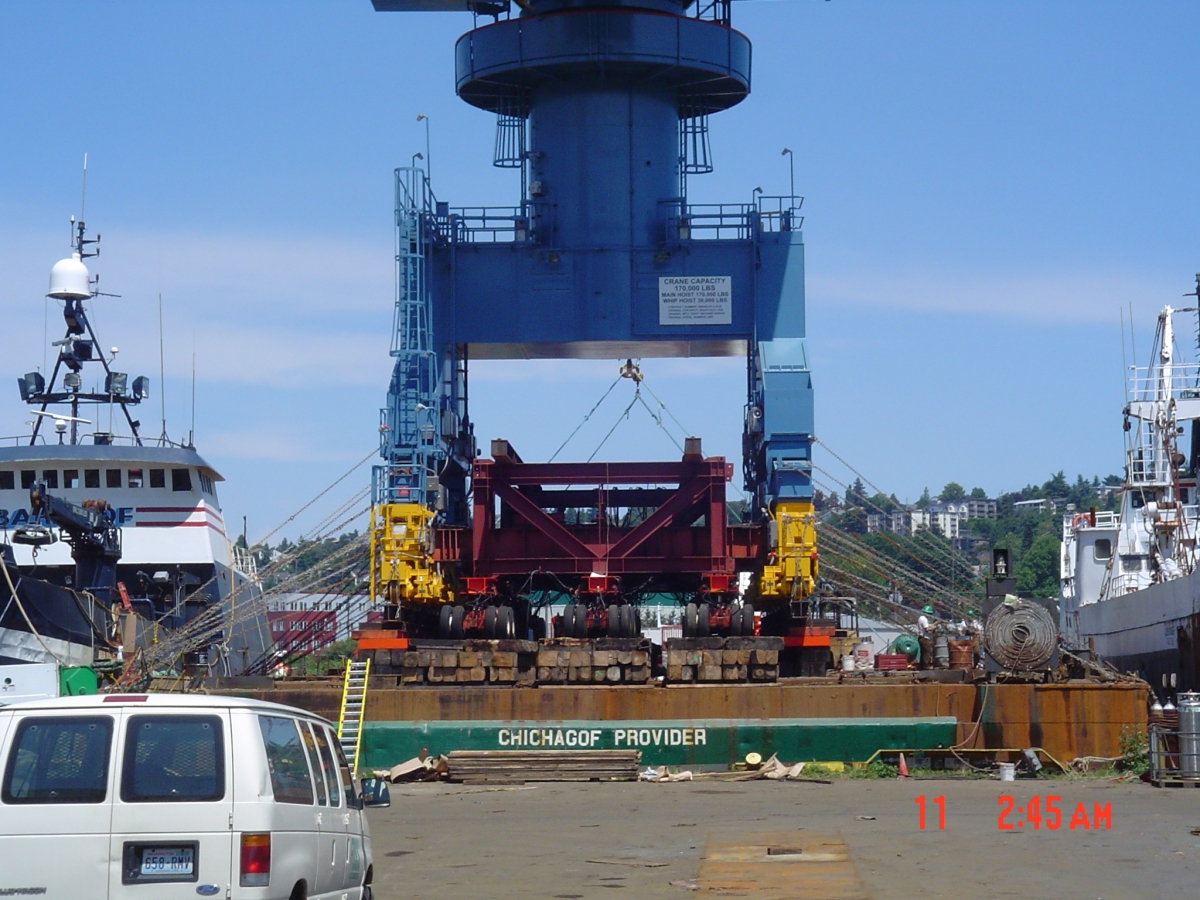 Our Technological Prowess
Our team of heavy-lift professionals concentrates on solutions to problems and we've been doing so for decades. We respond rapidly to client concerns and provide faster service with quicker turnaround time which save time and money. Often, this simply means attention to detail and the ability to engineer creatively, with safety the key factor.
Each job is planned in detail, critical factors are assessed, pieces are precisely weighed, their center of gravity determined, and then the plan is solidified with input from primary team members. This preparation and attention to detail saves time in the long-run because our lifts are accomplished with maximum efficiency. This means on-time or ahead-of-schedule project completion rates.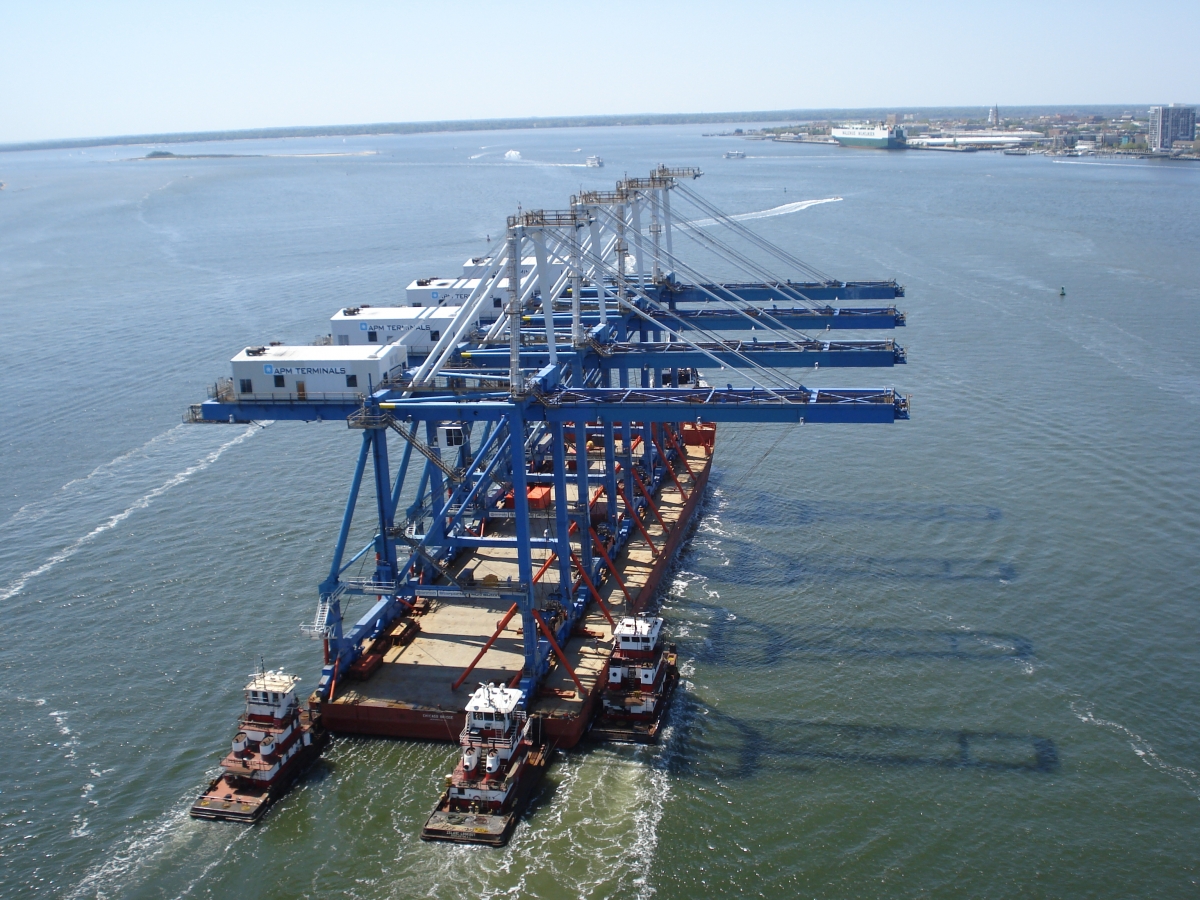 Our Innovation
Nordholm is a compact and agile company that thinks big while remaining flexible. We move fast in a slow-moving industry. We innovate and develop the optimal approach so client projects are completed seamlessly with minimal interruption to our client's business throughout the lift. We love a challenge – that's why we're in the heavy-lift business.
We go beyond simply moving big, heavy objects. We aim to accomplish the exceptional. This starts with a written plan to meet and overcome demanding challenges. We begin each move with a detailed plan based on Nordholm's years of experience and tailored to meet client requirements. Our dynamic and diverse team is committed to overcoming challenges in our industry and the results are phenomenal.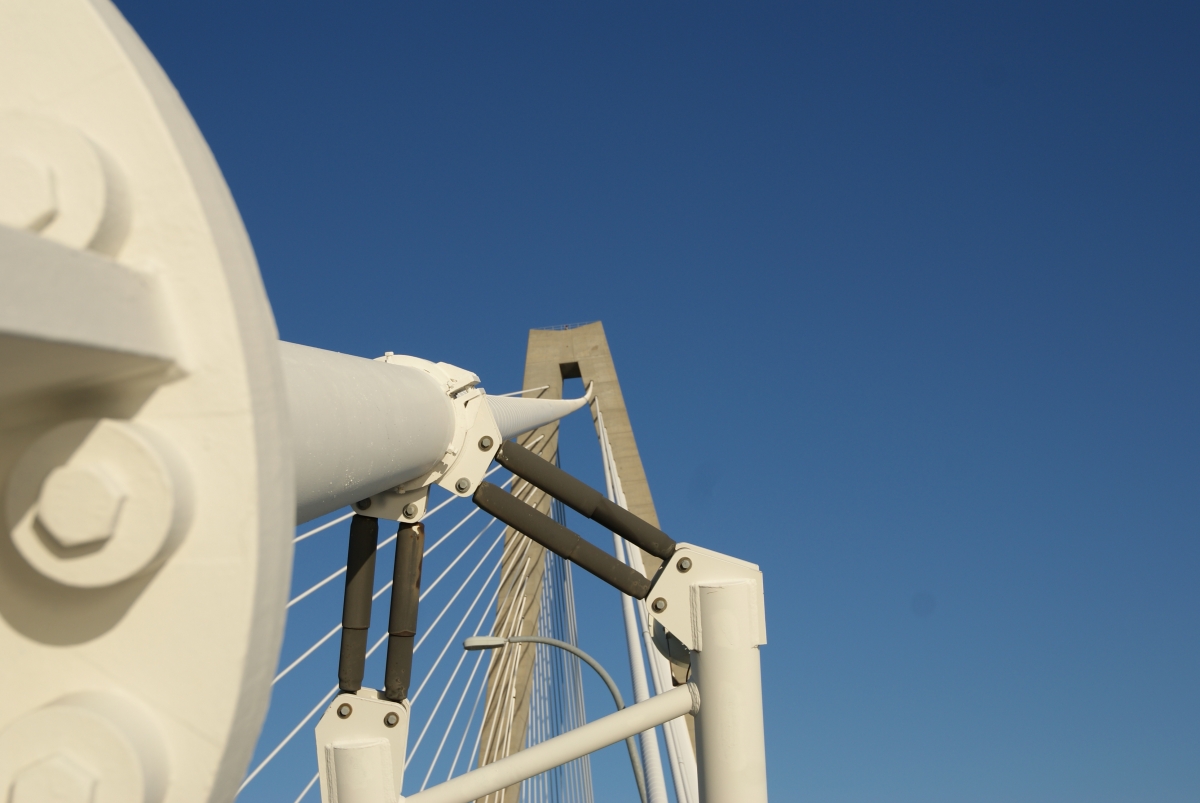 Our Commitment to Safety
As we deal with mega-heavy equipment, creating a safe environment is crucial and our safety record is remarkable. Safety is a crucial factor in our philosophy. We provide comprehensive training for all employees and ongoing certification programs. Our position as an industry leader includes the responsibility to set standards.
Our commitment to safety goes beyond our team and includes the people who work with us, the communities where we work and the environment where we operate. At the end of the day, everyone must return home unharmed. We work safely, plan for minimal environmental impact, pay attention to detail and deliver on-time at a fair price.