Nothing is more important to the Nordholm Group than safety. All our employees take personal responsibility for their safety, the safety of their co-workers and the safety of those working on each project. On all our projects, we demonstrate efficiency, precision and skill every day.
None of these benefits can accrue without our strict dedication to a safe working environment, whether in the shop or on the job site. In our industry, we deal with projects and components ranging from hugely heavy to monstrously heavy – clearly, risk is inevitable. We respect risk and do everything in our power to mitigate it, so at the end of the day, everyone makes it home safely.
Safety at Every Level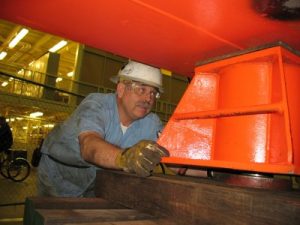 Nordholm leads the way in instituting safety programs and procedures at all levels. Since many of our employees are related, it helps create a culture of family within the company, another reason safety is our top priority.
We have earned a well-respected reputation among our customers for our commitment to a safe work environment. Nordholm is viewed as a company that performs at a very high level due to our work-safe commitment. We maintain our safety record through our general policy statement on safety, continuous employee training, strict safety procedures and clear work instructions implemented company-wide.
An Enviable Safety Record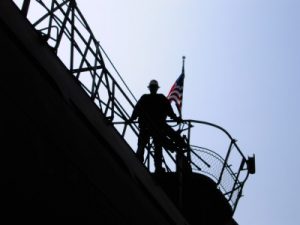 We regularly review our shop and field operations to constantly ensure safe working practices. This makes good business sense because it gives us a competitive advantage in a tough environment. We are constantly updating and enhancing our safe work environment using tools such as Lift Studies, Jacking and Skidding Studies, Hazard and Risk Assessments, all as a part of our daily routine.
Our goal is zero accidents and our record of safety stands testament to this commitment. We aim to achieve this through on-going training and education programs to ensure that each team member is not only qualified to operate their assigned equipment but that safety is always at the forefront of their actions.
Safety in the Field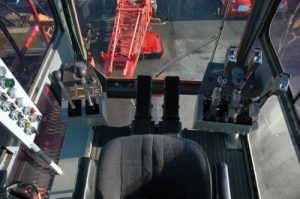 Out in the field, we remain focused on safety. Nordholm's management has developed effective safety plans and our highly trained and skilled employees are key to implementation. Day-to-day safety, as well as safety on each unique project, is critical.
Maintaining the highest level of safety is of utmost importance, so we're constantly on alert for the safety of our own people but also the safety of people and structures around and near the project. Nordholm complies with appropriate safety and security laws and regulations, including those established by OSHA, EPA, DOT, and state and local agencies.
Safety as a Process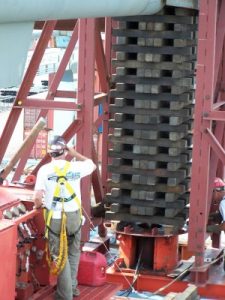 Some of the ways we maintain our enviable safety record include:
Maintaining written safety standards as a master plan for company-wide safety.
Training and certifying that every employee has the skills and experience to safely operate equipment.
Holding safety meetings to communicate and collect information related to safe work habits.
Disseminating written policies and procedures.
Using Job Safety Analysis worksheets.
Incorporating safety audits into our process to identify and correct deficiencies.
Recognizing and honoring excellence in the workplace.
Should there be a safety incident, our written procedures are there to identify the cause and apply new avoidance strategies across our worker base. We use both written and verbal communication to share the latest safety techniques.
Have a tough job? We'll help you complete it on-time, on-budget and with safety as our ultimate goal.