Engineered Heavy Services
We offer turnkey project support including unionized labor for your heavy lifting and transport projects
Excellence backed by engineering
All services provided by EHS are backed up with our engineering expertise through GENPS, a licensed consulting engineering company. When you're tasked with oversized and heavy lifting or heavy transport projects, you can rely on our expertise.
Our services are site granted and we operate right here in Washington and all around the world. EHS has worked in 45 countries on five continents. We help with heavy lift and transport work in shipyards, refineries, civil projects including bridge moves, mine sites, dams and more.
Our suite of services includes:
Heavy lifting and transport
Designing load and ballast plans
Maintenance lifting and shoring services
Specialized equipment rental
Sea fastening details for Coast Guard and insurance surveyor requirements
The EHS difference
EHS specializes in engineered solutions for difficult heavy lift and transport problems. We can provide both the structural engineering and the move engineering. In addition to solving the how part, we provide the equipment and personnel for a wide array of heavy lift projects.
Clients come to us with problems and we solve them. We have a unique toolbox that most heavy lift companies just don't have. Not only do we develop solutions for our clients, but we collaborate with competitors to help solve their heavy lift issues too.
The experience and expertise you need
At EHS, we have both domestic and international experience. We also maintain close relationships with many of our competitors in the heavy lift environment. When other companies don't have the engineered solution, equipment, or labor, we partner to find or create the answer.
Our new semi-auto lift system- Long Beach CA – Heavy lift for Total Terminals International (TTI).
One of Nordholm Companies latest projects is a heavy lift and transport job at Total Terminals International in the Port of Long Beach, CA. Nordholm designed an entirely new semi-automated lifting system for a 35-foot raise of 6 ZPMC container cranes.
The Port of Long Beach is one of the world's busiest seaports and is a gateway for trade between America and Asia. Currently, the Port handles more than 6.8 million containers and manages 2,000 vessel calls. So, time is money. Due to the ever increasing size of ocean-going container ships, the cranes used to load and unload these ships must also increase in size.
Knowing Nordholm's long experience with raising, moving and modifying container cranes, Lydig Construction, the general contractor chosen by TTI to manage their renovation project, chose Nordholm as their lifting and moving equipment supplier and engineer of record to lift these cranes for the installation of new, longer legs to increase handling ability of their existing ship to shore container cranes. With their increased height, these cranes will be able to load and unload the newest, massive cargo ships.
For the project, Nordholm designed and built a completely new semi-automated lifting system. Nordholm also drew up and furnished the conceptual plans for the raise and site moves. His new system has a 2,000-ton load capacity and a moving system capable of moving cranes with a self-weight of up to 1,750 MT, at a lift rate of 8′ an hour. On this job, that meant a raise of 38 feet took about 4-1/2 hours. And yet the Nordholm jacking system weighs in at about half of the standard Push Up system.
The lift system sits on the cranes own sill beams, which results in substantial savings in time and costs as well, since less load spreading is required, which means less setup and break down time. All components of the system fit easily in cargo containers for safe storage and transport between jobs.
The well known Nordholm container crane moving system will be used to move cranes in and out of the work area, giving additional flexibility to the project as the work area can be located in a remote part of the terminal so as not to obstruct the normal terminal operations.
Another job done well, the Nordholm way!
EHS leadership includes Greg Nordholm (General Manager), Don Ensign (General Superintendent Emeritus), Dave Dugan (Field Superintendent), and Chris Winter (Field Superintendent). Come talk to our team about your next project.
Contact Engineered Heavy Services by calling (425) 259-0213 or emailing info@nordholmcompanies.com We're located at 4116 34th Avenue NE, Building B in Everett, Washington. We call the Pacific Northwest home but our experience and expertise reach across the country and around the world.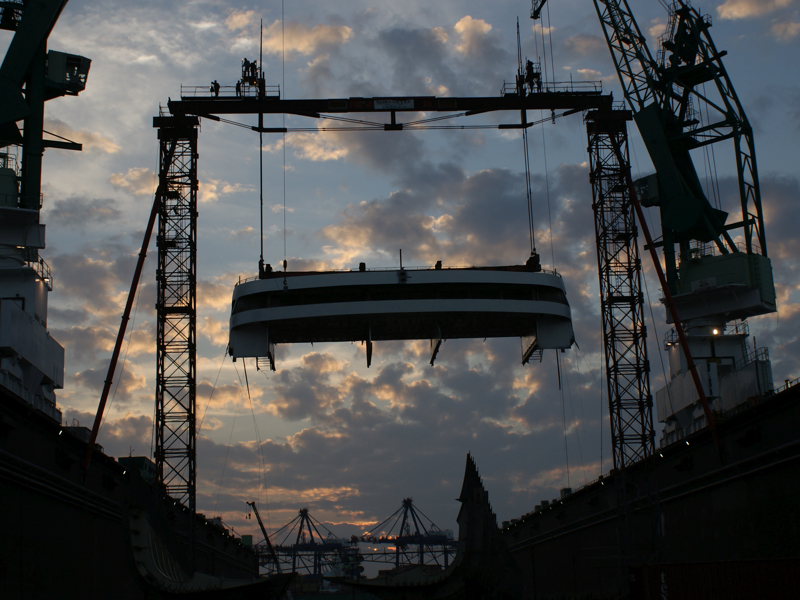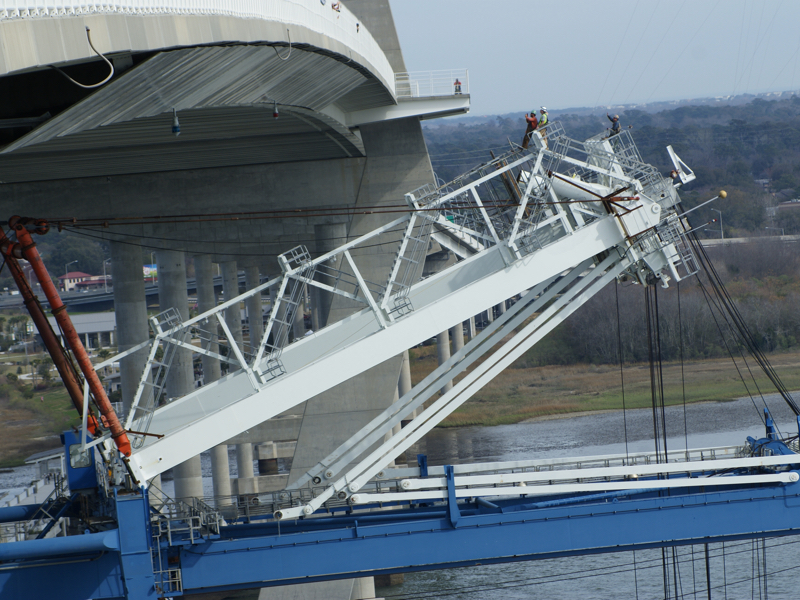 Known throughout the industry as a company that gets the job done, we've been in business since 1976.
We've successfully completed projects throughout the United States as well as world-wide. Our goal is to bring in projects on-time and on-budget, while keeping safety at the forefront of every project.
Have a tough job? We'll help you complete it on-time, on-budget and with safety as our ultimate goal.