Nordholm Rentals
We offer heavy lift and transport gear to clients across the US and internationally
The Right Equipment For Your Job
Nordholm Rentals is a heavy lift equipment rental provider located in Everett, Washington. We offer heavy lift and transport gear to clients across the US and internationally on a bare or operated basis.
Nordholm rents the heavy lift and heavy transport equipment you need for your projects. We offer either bare or operated basis rentals to qualified owners, contractors and users. If you signed on for a project but lack the required equipment, turn to Nordholm Rentals to meet your needs.
If you have skilled labor but lack the right tools, we can help. If you need both labor and equipment, Nordholm can locate and source skilled personnel to operate the equipment you rent. We'll create a custom solution to meet your needs.
Heavy lift equipment and labor as needed
Whether it's a bare rental you need because you have skilled labor or an operated rental, Nordholm is here for you. We will provide the equipment to complete your project on time and to specifications. When labor issues complicate a project, we have the experience to help navigate these complexities.
Jacking equipment
Self-climbing jacks
Hole jacks
Single and double acting jacks from 55mt to 500mt
Strand jacking systems
Skid gear equipment
Dolly equipment
Platform trailers
Unique tools such as container crane raising devices
Rod lifting systems
Hydraulic winches and power unitsEkki wood
Steel beams
Hardwood crane mats
Water pumps
Generators
ROROs
Lashing equipment
Truss systems
Steel road plate
Bridges
Wedges
The Nordholm Rental Difference
We provide bare equipment rentals, operated rentals, and offer a toolbox of options that the typical rigging or contractor can't offer. We bring great value to contractors as a skilled rental equipment provider because we don't just hand you the keys and send you on your way.
Our engineering branch, EHS, designs solutions for heavy lift and transport projects. The EHS engineers are available to help you as an owner, contractor or operator develop the best solution to complete your site work. We make sure you have the equipment, the skills, and right plan in place.
A Bridge Delivered
from
stephen mallon
on
Vimeo
.
Nordholm Rentals equipment and expertise was critical to the successful transport and installation of the Willis Avenue Bridge in NYC.
The Willis Ave Bridge was built in Coeymans, New York, just outside Albany, and floated down the Hudson River. It's a swing span bridge and its final location is in the center of Harlem. The General Contractor was Kiewit. We were involved in the Naval architecture, load out, sea fastenings and the final jack down into position. We also advised on the marine operational aspects of the bridge installation, with crane weights of about 3000 tons.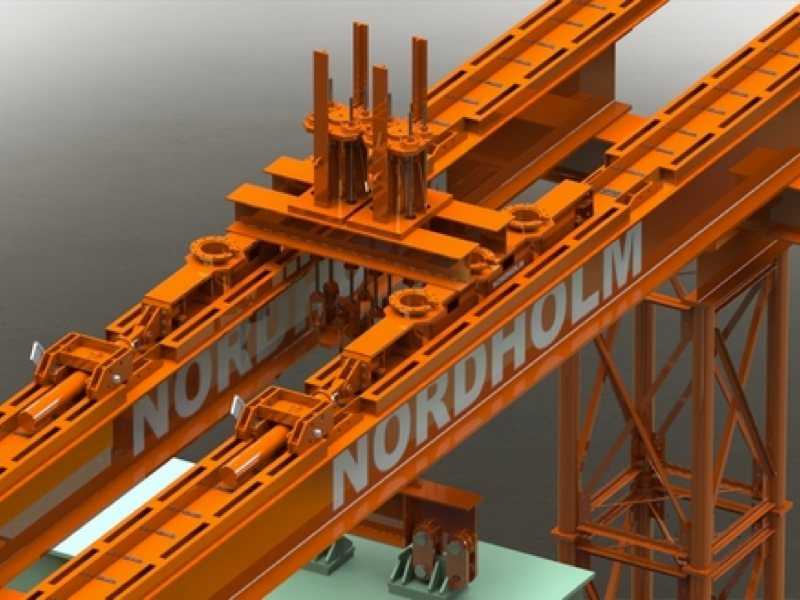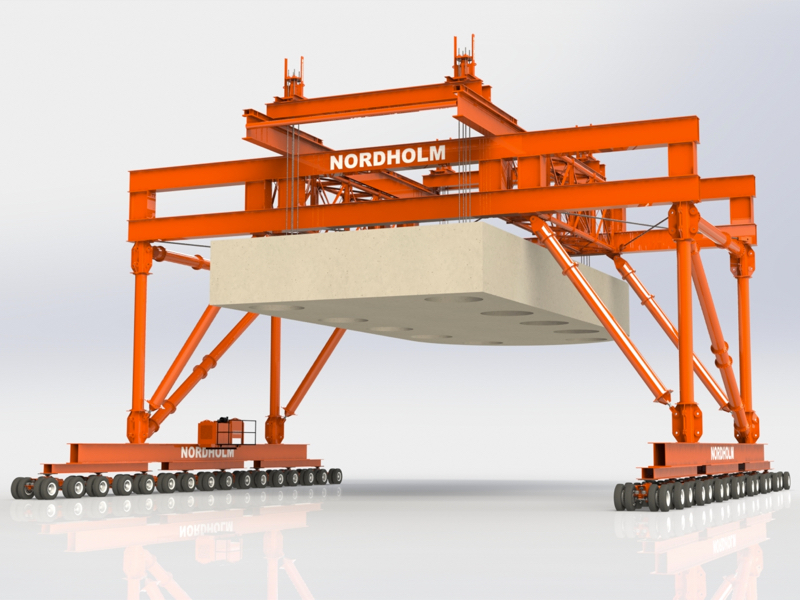 Known throughout the industry as a company that gets the job done, we've been in business since 1976.
We've successfully completed projects throughout the United States as well as world-wide. Our goal is to bring in projects on-time and on-budget, while keeping safety at the forefront of every project.
Have a tough job? We'll help you complete it on-time, on-budget and with safety as our ultimate goal.